"Creating New Architecture Through Research: On Materiality", the second edition of the International Research and Design Forum, opened a vast field that invited scientists, innovators and forward-thinkers to share their body of work, creativity and expertise and to offer perspectives into a possible future.
The event jointly organized by the SOM Foundation and IntCDC, took place on October 14, 2022 and was attended by more than 300 participants.
Welcoming remarks by Iker Gil, Executive Director of the SOM Foundation, and Jan Knippers, Deputy Director of IntCDC, opened the inspiring day of thought-provoking transdisciplinary presentations.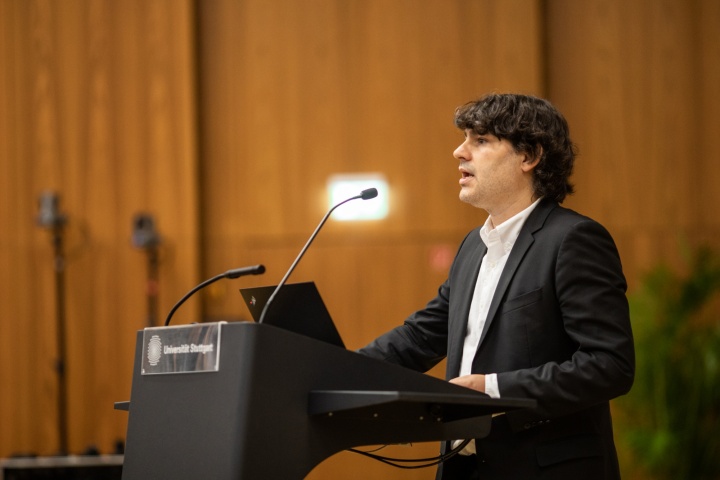 Jenny Sabin – Cornell University & Jenny Sabin Studio
BIOSYNTHETIC DESIGN: Living & AI-driven Materials Innovation