The Graduate School of Advanced Research in Integrative Computational Design and Construction offers its doctoral and postdoctoral members optimal support in pursuing their research ambitions and career goals.
Early career researchers have access to a highly interdisciplinary, IntCDC-specific training programme, various mobility options, measures supporting early academic independence including grants and awards as well as assistance in their future career planning.
Doctoral candidates particularly benefit from dual supervision and a tailored core curriculum.
MEMBERSHIP
All early career researchers working in an IntCDC Research Project are automatically members of the Graduate School IntCDC. Other early career researchers who are supervised by an IntCDC Principal Investigator, Participating Researcher or Independent Junior Research Group Leader are also eligible to apply for membership and thus for full access to the support measures and activities of the Graduate School. This relates particularly to doctoral and postdoctoral researchers working in an IntCDC research project without IntCDC-funding, in an associated project of IntCDC or in research associations involved in ArchIDA.
COMMISSION FOR EARLY CAREER SUPPORT
The Graduate School IntCDC is headed by the IntCDC Commission for Early Career Support, which is responsible for its strategic development, its training programme and further support measures and activities. The current members of the commission are:
TRAINING PROGRAMME
The Graduate School's interdisciplinary training programme offers a range of IntCDC-specific activities and events designed to deepen our early career researchers' scientific knowledge and professional skills.
To learn more about the core curriculum we put together for our doctoral candidates, please click here.
MOBILITY AND NETWORKING OPPORTUNITIES
We support our early career researchers in gaining international experience and building worldwide networks through international research stays with our academic partners as well as industry secondments in collaboration with our industry partners.
Furthermore, we regularly host academic workshops with our academic and industry partners and offer mentoring opportunities with our industry partners.
The "Research Network for Advancing Architecture, Engineering and Construction" (AdvanceAEC), of which IntCDC is a founding partner, offers our early career researchers further training and facilitates both guided but also individual networking opportunities. AdvanceAEC brings together national and international researchers in the fields of architecture, civil engineering, mechanical engineering, computer science, robotics and social sciences.
IntCDC hosts the AdvanceAEC Autumn School 2022. The very first AdvanceAEC Autumn School will lay the foundation for an annually recurring format. This year's AdvanceAEC Autumn School is hosted by IntCDC and will be part of the Stuttgart Week of Advancing AEC.
The autumn school 2022 is aimed at early career researchers, e.g. master students, PhD students and postdocs from the partner institutions of the AdvanceAEC network.
In the parallel full-day workshops on Tuesday, organized by members of the partner institutions, young scientists will have the opportunity to explore theoretical concepts, test practical skills and become familiar with manufacturing processes, programming languages or computer programs. The 2022 courses will include social sciences, computer science and computation, concrete design, carbon concrete structures, robotics and manufacturing or participation in the CRC 1244 conference.
The Royal Danish Academy is a partner university of the cluster of excellence IntCDC. Some offers of this partner university are also open to the young scientists. Currently the call for registration for the PhD course "SUSTAINABLE FUTURES III - A CRITICAL FRAMEWORK FOR INTEGRATING ARCHITECTURAL RE-SEARCH INTO THE UN SUSTAINABLE DEVELOPMENT GOALS." is open to our Early Career Researchers.
The course develops and expands the 2020 and 2021 course with the same title. The course is associated the umbrella event UIA2023 World Congress – Sustainable Futures, Leave No One Behind to be held summer 2023 and for which the Science Track is led by Mette Ramsgaard Thomsen (member of the IntCDC Advisory Board) and Martin Tamke (one of our visiting professors).
Link to the call here.
DOCTORAL STUDIES IN THE GRADUATE SCHOOL
For most early career researchers, the doctorate is the first large-scale, independent research project of their career. We want to offer our doctoral researchers close support to complete this challenge with excellent success and to set them up ideally for their next career step.
Dual supervision of all doctoral researchers as well as regular Status Seminars and Status Colloquia ensure close, structured guidance and full integration into the IntCDC community. A core curriculum introduces them to the IntCDC research framework and serves as basis for their individual qualification programme. Additional courses and activities allow them to tailor the programme to their specific research and career goals.
For more information on doctoral studies in the Graduate School IntCDC, please read the information below and refer to the Regulations for the Graduate School IntCDC for all details.
We emphasize interdisciplinarity in the training and supervision concept of our doctoral researchers. Therefore, every doctoral candidate is advised by two IntCDC supervisors with complementary disciplinary expertise. One of the two supervisors functions as main supervisor within the Graduate School IntCDC and thus as mentor throughout the doctorate.
All doctoral researchers of the Graduate School IntCDC complete a "milestone presentation" approximately 18 to 24 months into their doctoral studies. Here they can review their achievements and progress so far and discuss and adjust the remaining research plan in conversation with both of their IntCDC supervisors.
Doctoral candidates submit a "milestone report" to their supervisor team in preparation for the milestone presentation, which consists of a thirty-minute public lecture followed by a close-door conversation of approx. 60 minutes with both supervisors.
The "milestone presentation" may be replaced by an equivalent public lecture and the "milestone report" by an equivalent (i.e. a publication), if both the lecture and the publication were preceded or followed by a discussion between the doctoral candidate and her or his two supervisors.
To offer further guidance to our doctoral researchers in their work at the Cluster and beyond, we have formulated the following core curriculum for doctoral studies in the Graduate School IntCDC:
participation in an IntCDC interdisciplinary early career seminar;
participation in an IntCDC summer school, an IntCDC conference or an equivalent scientific event in the research field of IntCDC;
participation in a key skills workshop on "Good Scientific Practice".
To learn more about the general framework of doctoral studies at the University of Stuttgart, please click here or contact the Graduate Academy (GRADUS).
For more detailed information on doctoral studies in the Graduate School IntCDC, please refer to the Regulations for the Graduate School IntCDC or contact the Cluster's Early Career Manager, Karolin Tampe-Mai.
POSTDOC SUPPORT
Beyond the general programme of the Graduate School, we offer our postdoctoral researchers specific support in building a network and visibility to reach their individual career goals within or beyond academia.
IntCDC Postdoc Meeting & Info Session "Habilitation – Requirements, Procedures, Prospects"
Dr. Jürgen Hädrich (GRADUS)
09 June 2021, 3:30 - 5:00 p.m. via Webex
Info Session "National and EU Funding Opportunities for Postdocs"
Dr. Bettina Ahrens-Diez (Project Office), Heinke Claß (EU Office)
22 June 2021, 3:00 - 5:00 p.m. via Webex
In addition, we regularly organize IntCDC Postdoc Meetings to stay connected and discuss and develop further specific measure.
Contact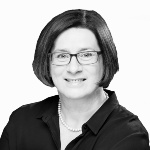 Karolin Tampe-Mai
Dipl.-Ing.
Graduate School & Early Career