| | |
| --- | --- |
| Time: | 3/16/23, 3:00 p.m. – 5:30 p.m. |
| Download as iCal: | |
On 16 March, 2023 the seminar "Early career meets Visiting Professor Tim Schork" took place.
Tim Schork is visiting IntCDC from Queensland University of Technology (QUT), Australia. He is an expert in the field of computational design, robotic manufacturing processes and low-embodied carbon materials. His research fundamentally rethinks and radically transforms current design and building practices to be more resourceful, regenerative and sustainable.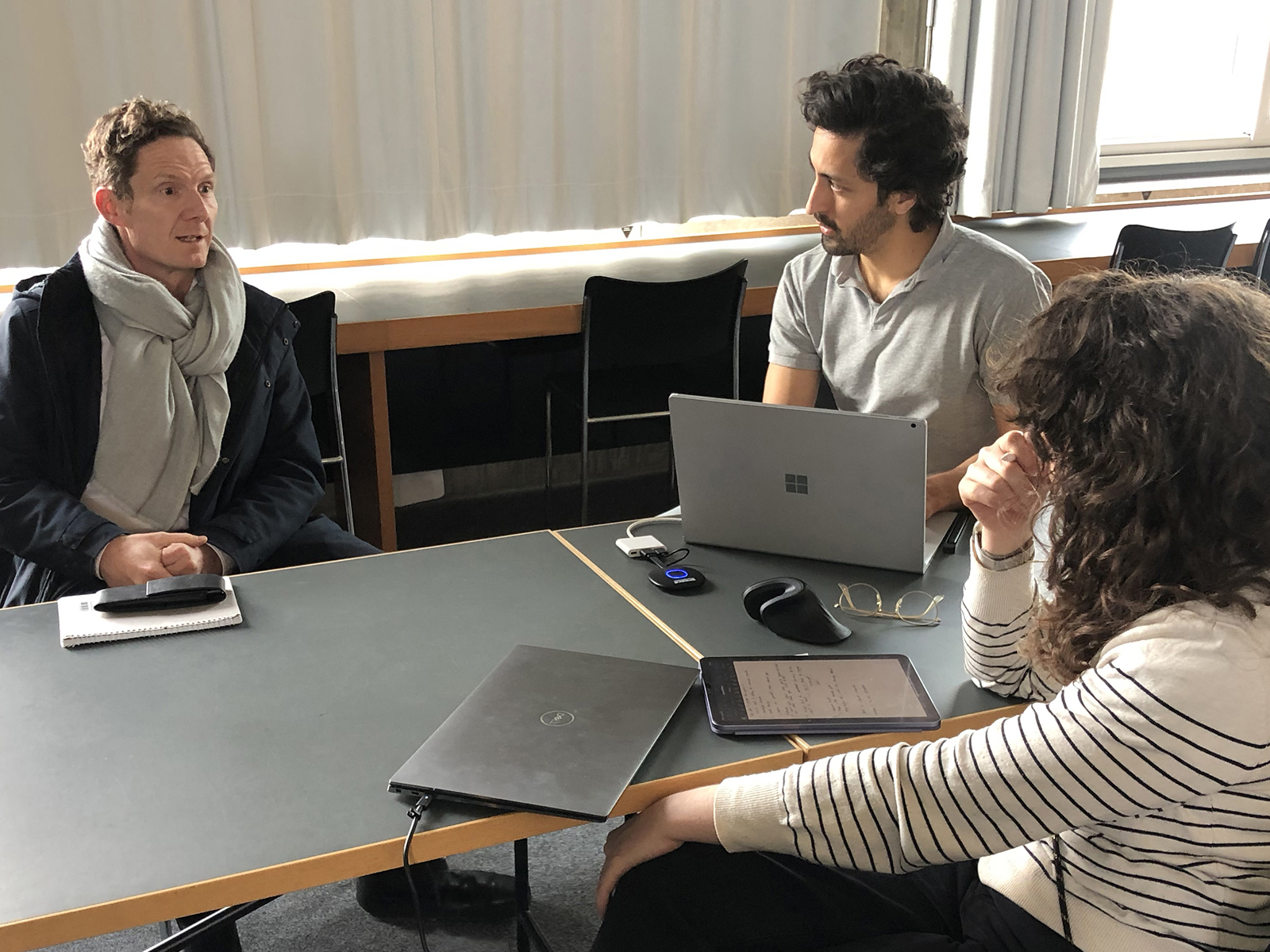 With the format "Visiting Professor meets ..." we offer all early career researchers in the cluster the unique opportunity to exchange ideas with the top researchers in the respective field about their own projects and also about career paths, job and funding opportunities in the professor's respective country of origin in an informal setting.
The format is deliberately designed to enable an intense and individual consultation and to address the questions of each of the participating early career researchers.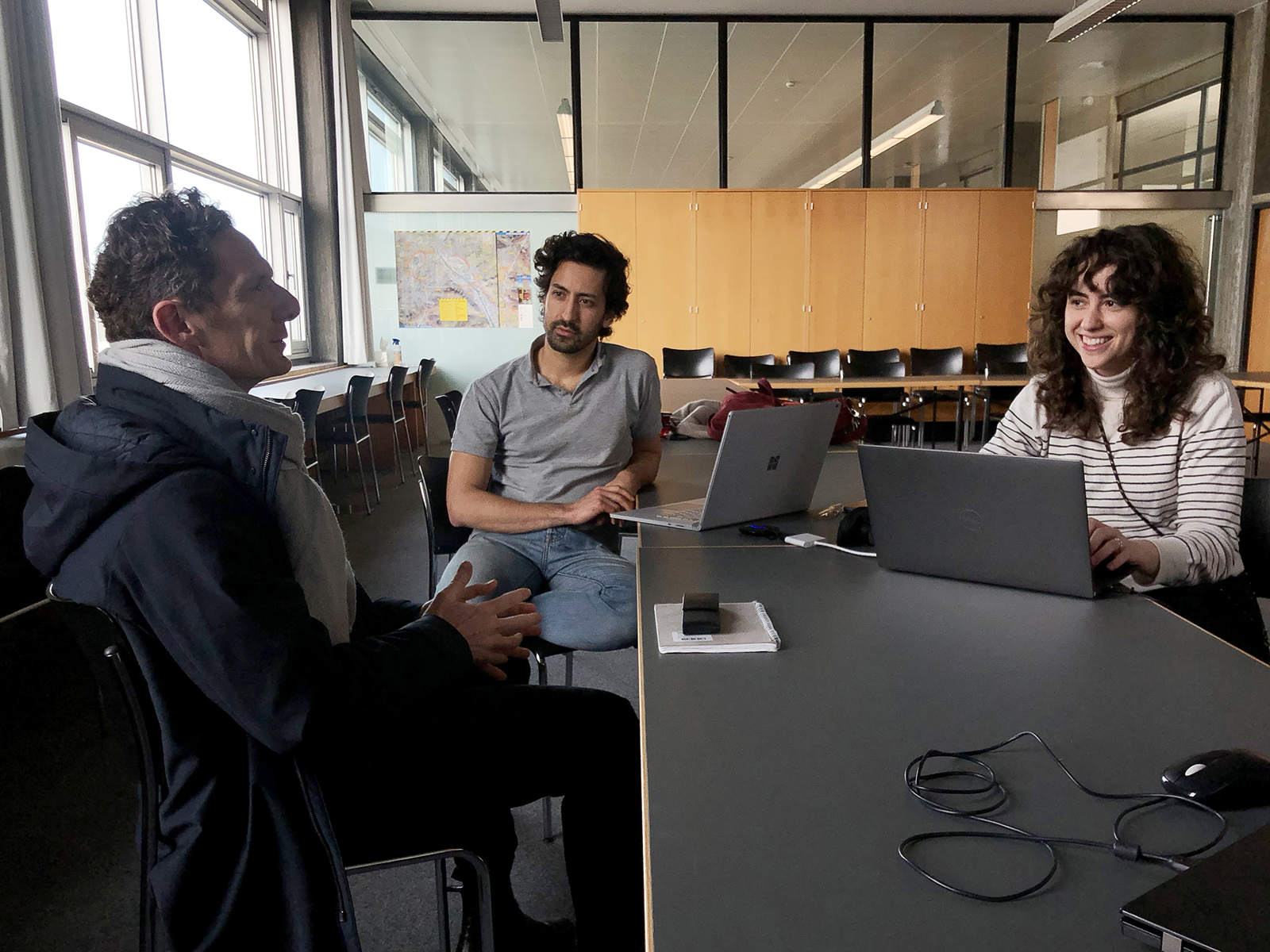 Prof. Tim Schork provided this opportunity for two of our PhDs who are at different stages of their doctoral theses. They were able to benefit from the experience and knowledge of Tim Schork, who on the one hand intensively addressed career opportunities and strategies, but also gave very practical advice on career planning and concrete job applications. Furthermore, an intensive consultation took place at the level of their scientific work, with classification of experimental and work planning and practical references to other research work and literature.
We would like to thank Prof. Tim Schork for taking a lot of time for providing his perspective and suggestions and to intensively advise the two participants of this seminar and to encourage them in their respective career paths.