Finally the Biennale Architettura is open to the public! Since 22 May 2021 the Maison Fibre is on view at the 17th International Architecture Exhibition – La Biennale di Venezia, the world's most influential architecture event, curated by Hashim Sarkis, architect and dean of the School of Architecture and Planning at the Massachusetts Institute of Technology (MIT). Under the overarching exhibition topic of "How will we live together?" a total of 114 participants from 46 countries formulate their views and answers on the role of architecture in shaping our common future at the Giardini's Central Pavilion and the nearby Arsenale.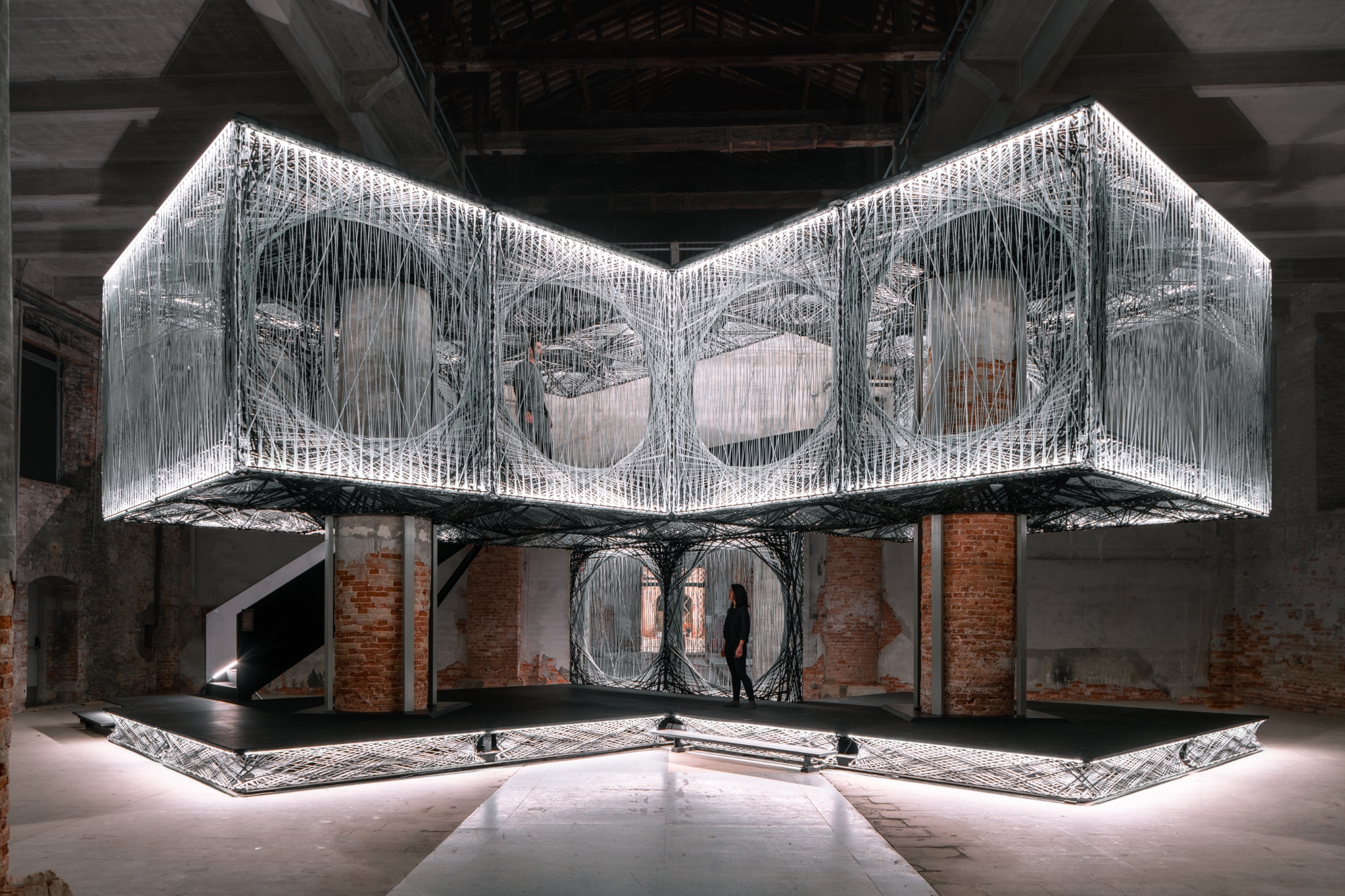 In response to the exhibition theme the Institute for Computational Design and Construction (ICD) and the Institute of Building Structures and Structural Design (ITKE) of the Cluster of Excellence IntCDC at the University of Stuttgart present a full-scale inhabitable installation made entirely from robotically produced, fibrous building elements.
"Maison Fibre is the first multi-story, filamentous structure of its kind, made entirely from fiber composites. It is based on an extremely lightweight, genuinely digital building system that could not have been designed or built a few years ago, and heralds a novel material culture in architecture." Says Achim Menges.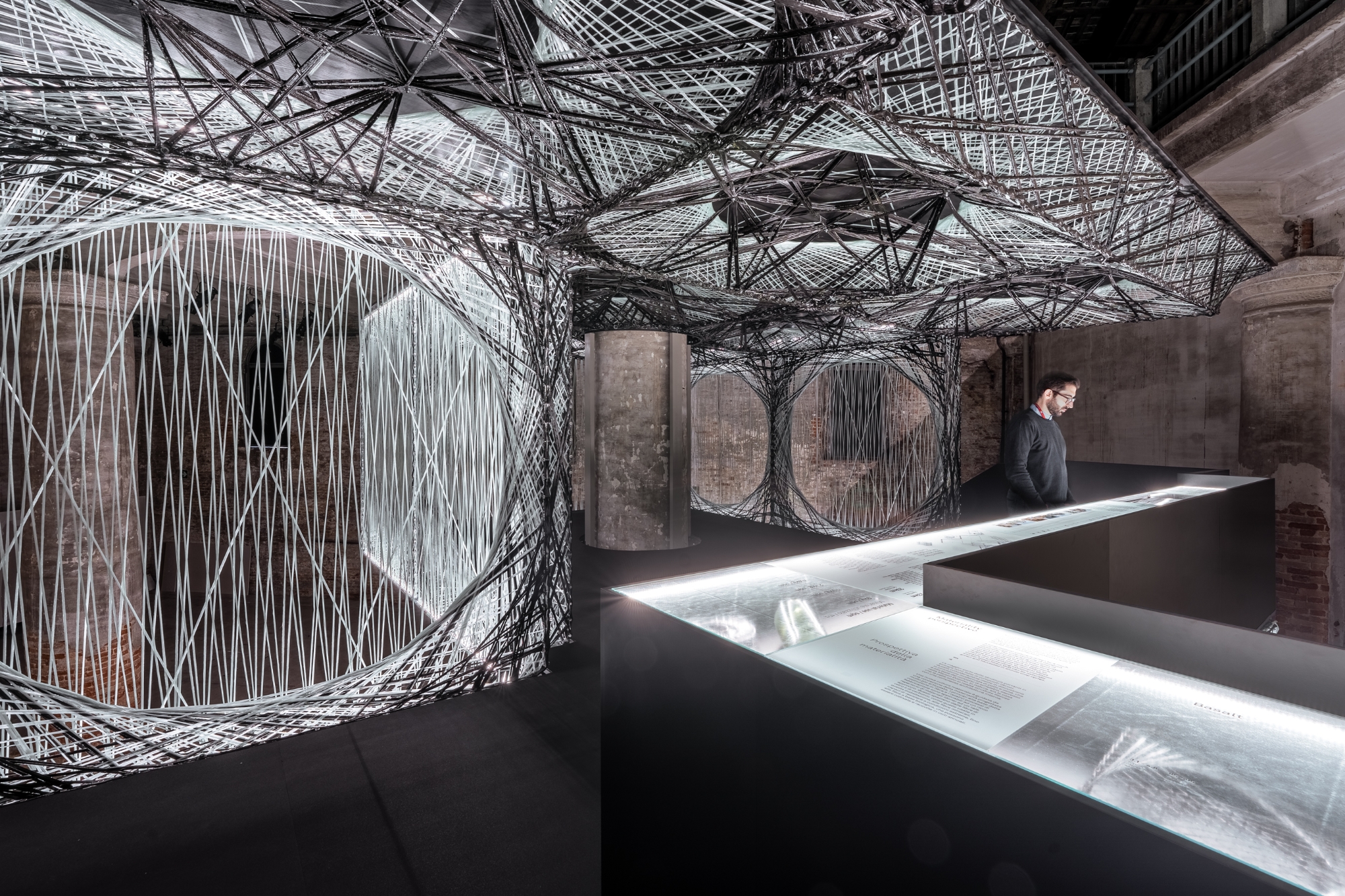 As the central display of the exhibition on "Material Culture", Maison Fibre offers visitors the intense material experience and spatial expression of future, highly dematerialized structures, where each building element can be locally made from just a few kilos of construction material. "This highly innovative construction method is far ahead of existing building regulations. Nevertheless, all the typical functional requirements had to be obtained, which was only possible through extensive analysis and testing." Explains Jan Knippers.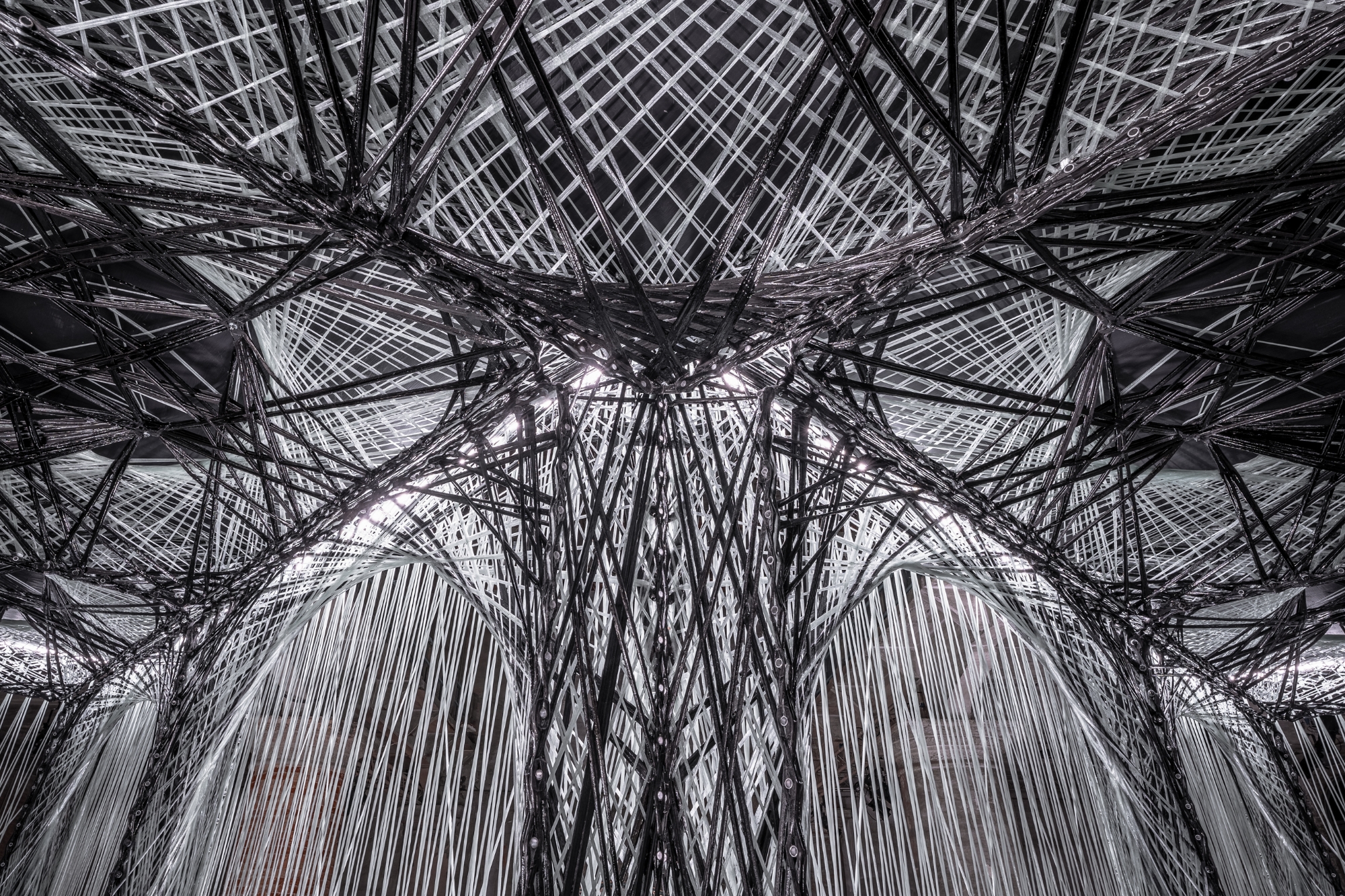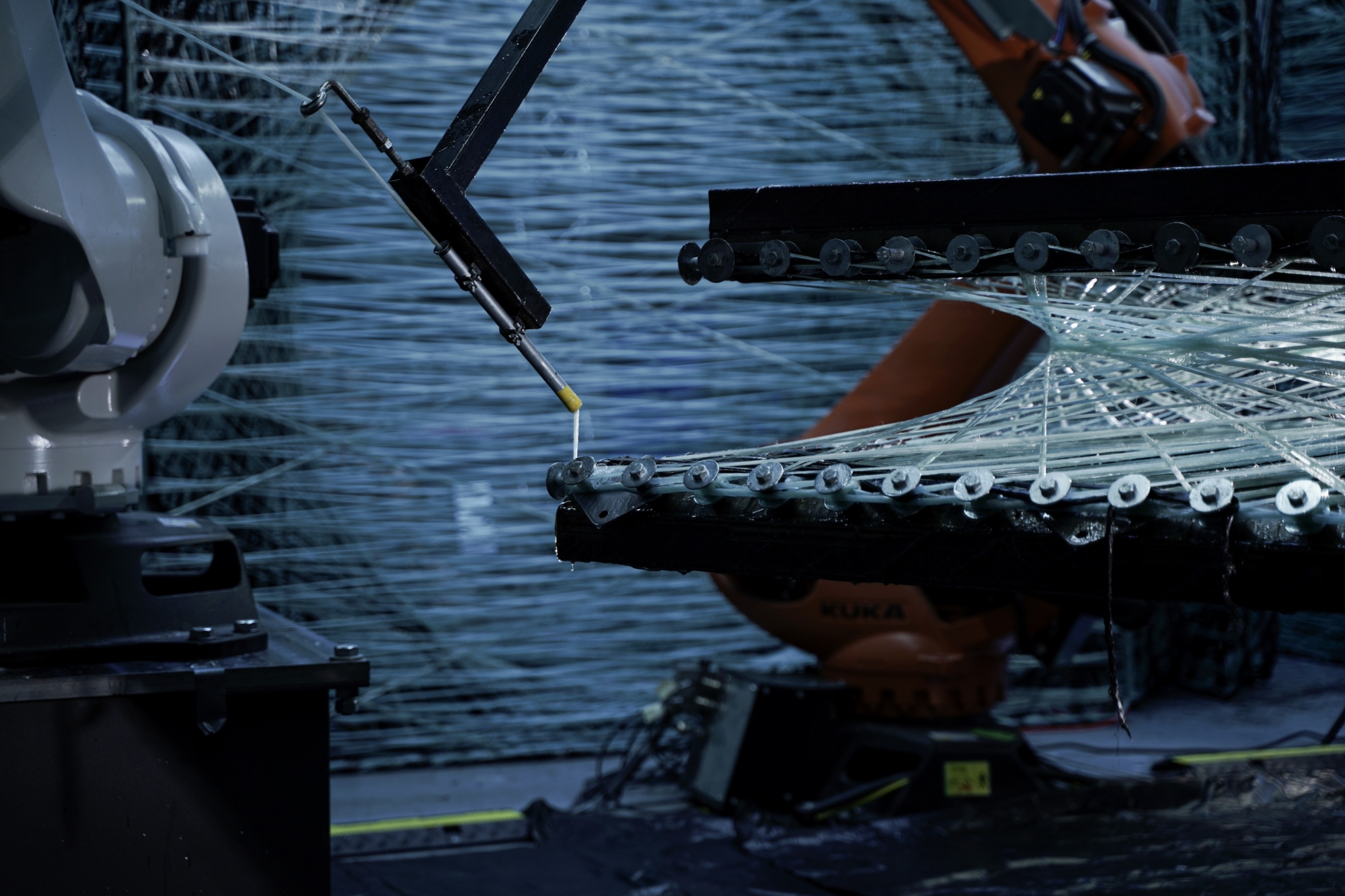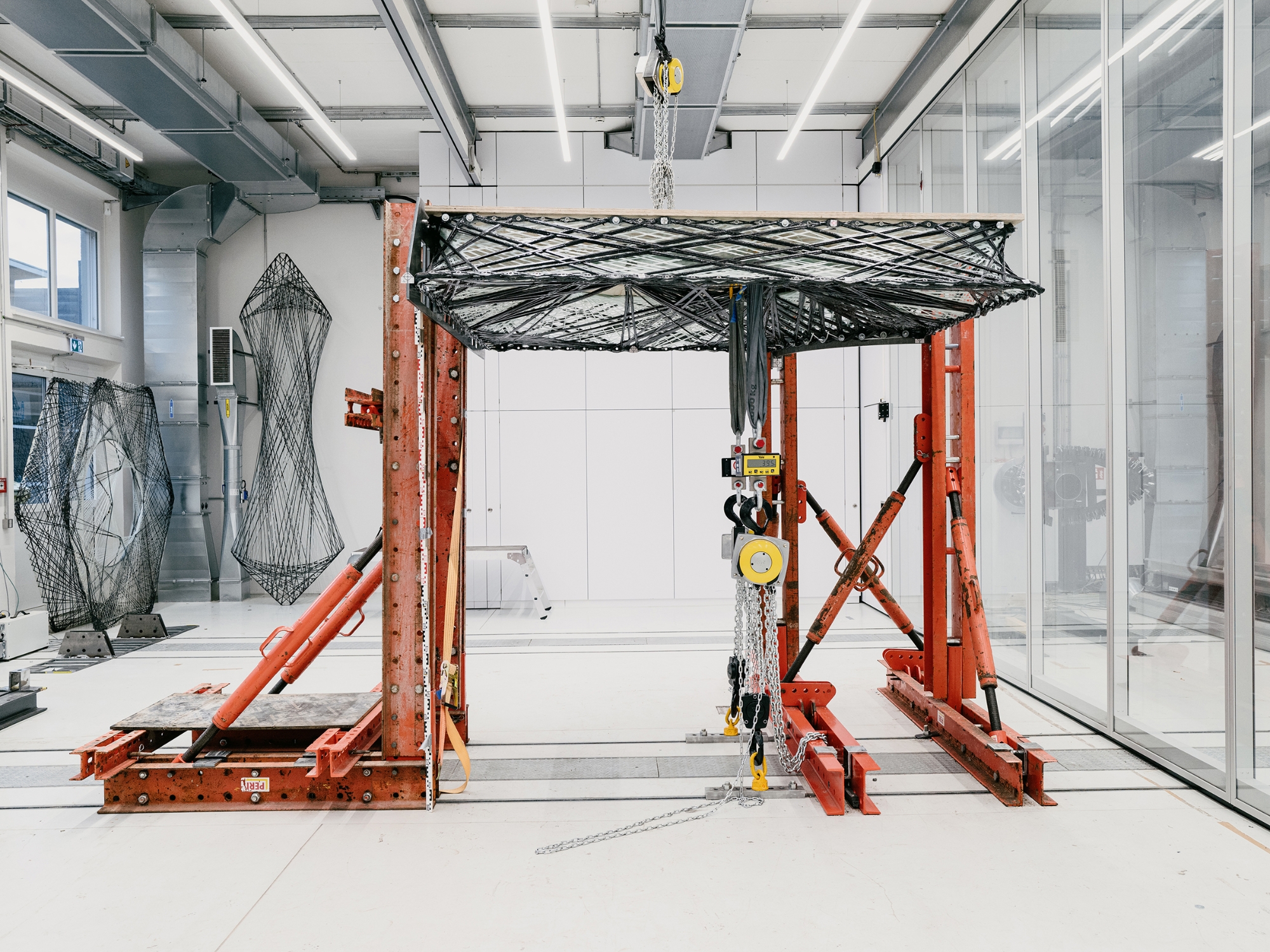 Compared to Le Corbusier's Maison Dom-Ino as a role model for 20th century architecture, the weight footprint of Maison Fibre is reduced fiftyfold and points toward a novel material culture in architecture, as well as the related ecological (material and energy), economic (value chains and knowledge production), technical (digital technologies and robotics), and sociocultural matters entailed herein.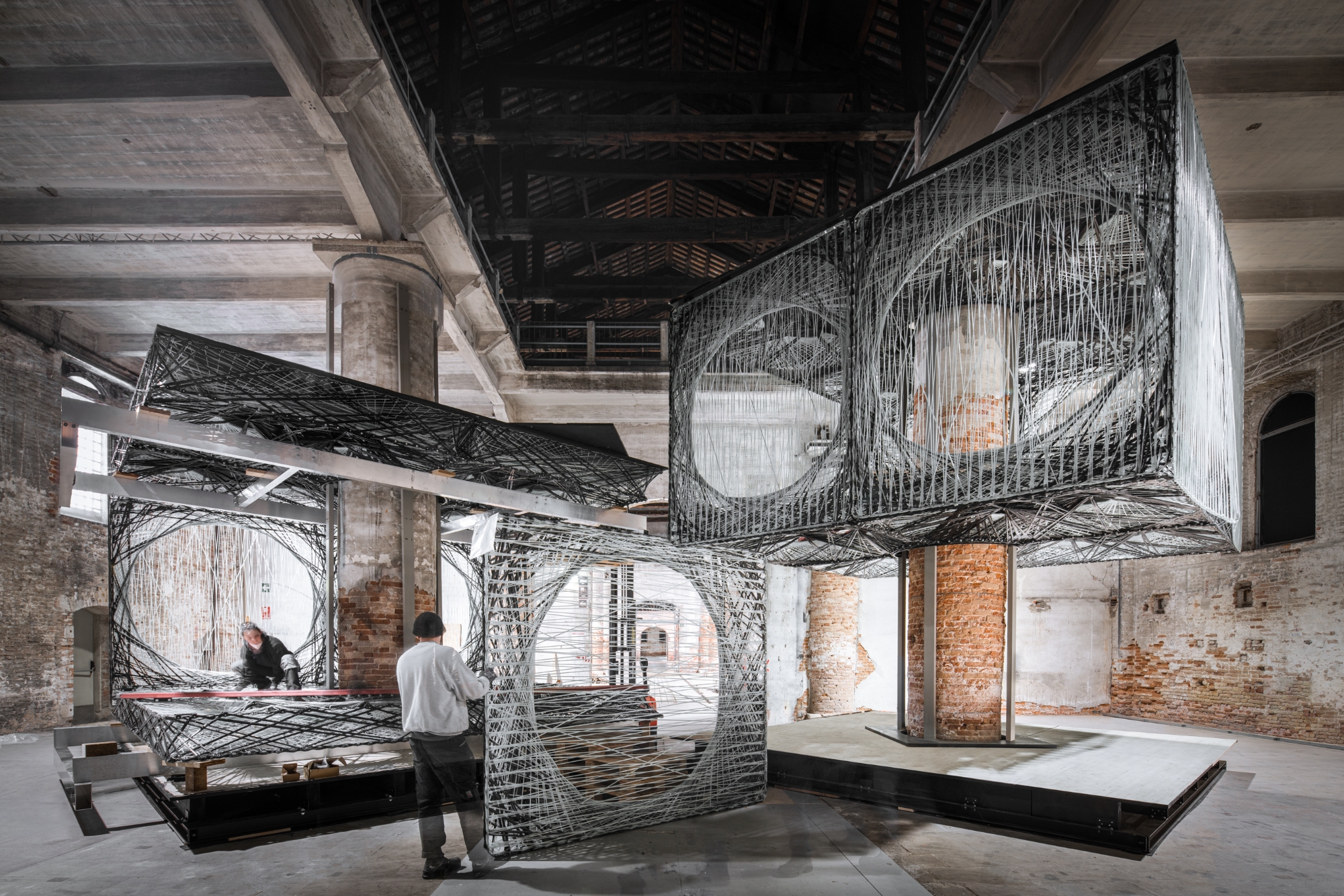 The Maison Fibre gained major international attention during the preview days from 19 to 21 May 2021, which attracted 7,000 accredited visitors and 1,100 accredited journalists, and was broadcasted and published by a large number of relevant media. The Biennale Architettura is open to the public until 21 November 2021.