| | |
| --- | --- |
| Time: | January 26, 2023 |
| Download as iCal: | |
On the 26th of January in 2023, the second official meeting of the IntCDC Industry Consortium took place at our Large-Scale Construction Robotic Laboratory (LCRL) in Waiblingen. Sixteen Industry partners, the IntCDC Industry Commission and our IntCDC researchers met for the purpose of knowledge transfer and networking. Prof. Dr.-Ing. Jan Knippers, Deputy Director of the Cluster and responsible for Collaboration & Knowledge Transfer, gave an overview of the Cluster's first research phase and presented plans for the next years.
This was followed by presentations of the researchers and demonstrations on the instrumentation platforms of the different research areas.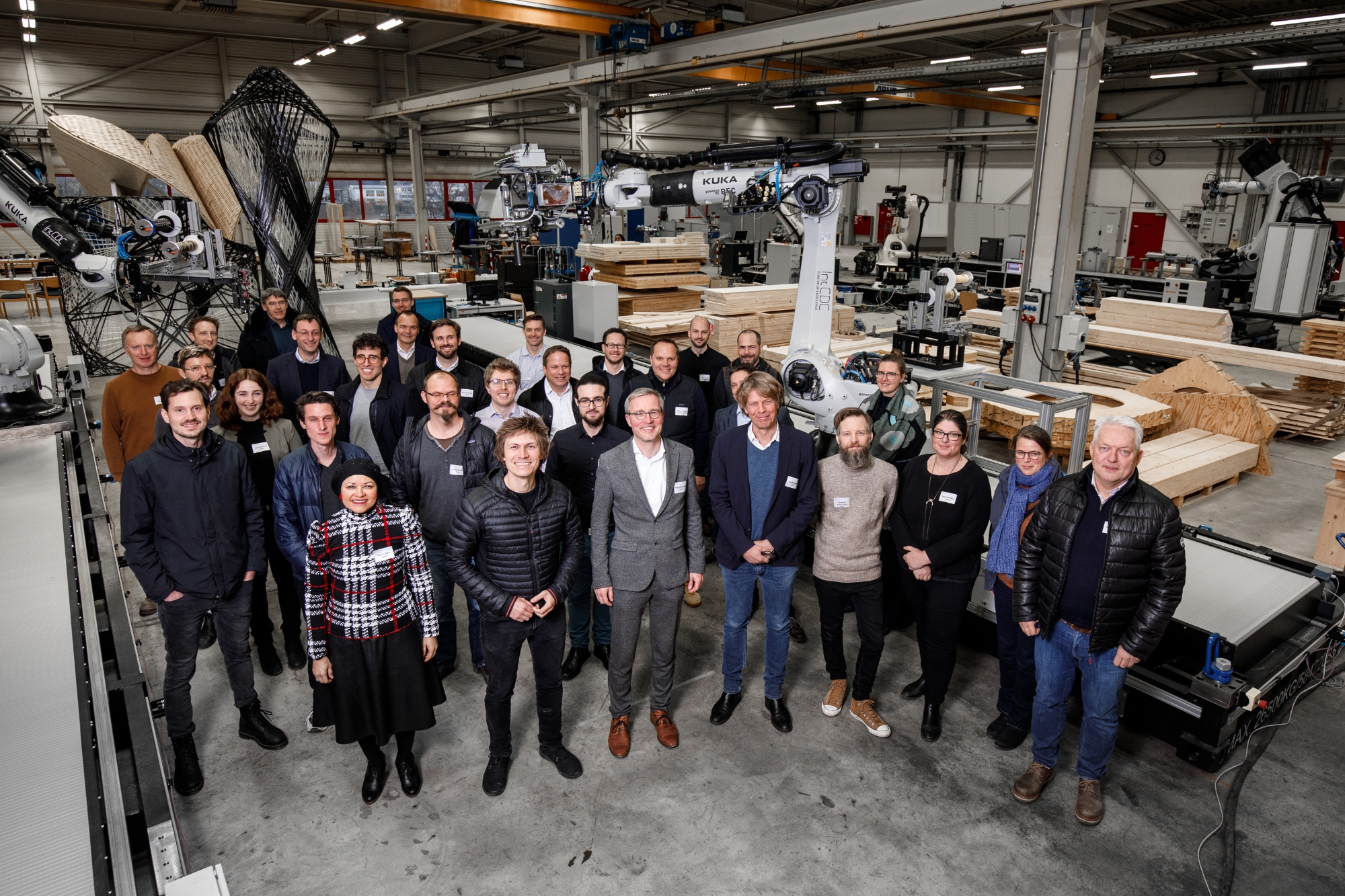 The Industry Consortium (IC) was established to achieve a direct interaction with the relevant industry and to provide a platform for exchange, with the goal of anticipating and ensuring the transferability of research findings and allowing direct knowledge transfer.
Please find more information here:
We would like to express our gratitude to all participants who contributed to the success of the event.