Time:
June 27, 2020
Download as iCal:
Prof. Achim Menges will host a talk at the DigitalFUTURES World – Architectural Conversations in the Age of Covid-19 on 27 June 2020 at 12pm GMT.
The purpose of these talks is to address various pressing issues arising for architecture and urban design as a result of Covid-19. The idea is to seize the opportunities afforded by online communication to bring together architects and thinkers who otherwise might find it difficult to meet. Each conversation will address a different topic relating to issues that arise out of Covid-19.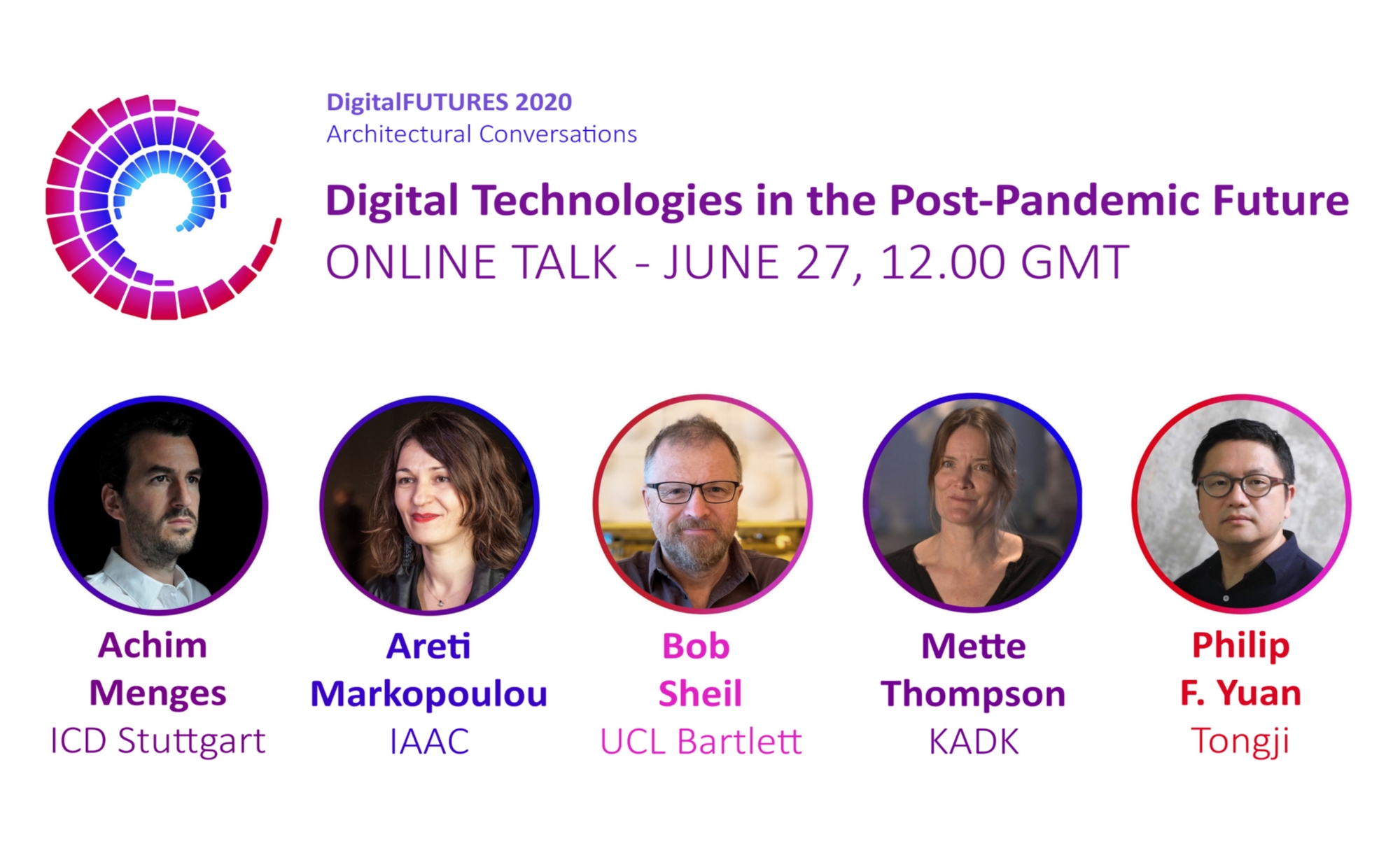 Location:
Youtube – www.youtube.com/c/digitalfuturesworld/live.
Speakers:
Achim Menges – ICD Stuttgart
Areti Markopoulou – IAAC
Bob Sheil – UCL Bartlett
Mette Thompson – KADK
Philip F. Yaun – Tongji
For more information visit: https://www.digitalfutures.world/talks