The BUGA Wood Pavilion wins HolzbauPlus 2020 Award in the category – Special Award for Innovation. Out of almost 200 entries, the Ministry of Food and Agriculture (BMEL) awarded 7 prizes, 3 special prizes and 9 recognitions in various categories.
"The BUGA Wood Pavilion demonstrates the possibilities of material-efficient lightweight wood construction in a way that attracts public attention, and also shows the potential of research activities for the use of renewable raw materials in the construction industry. The possibilities for the building task of adding storeys and the recyclability addressed here convinced the jury to award a special prize for innovation."
Federal Minister of Food and Agriculture Julia Klöckner highlights at the award ceremony: "The use of wood is active climate protection - because it stores carbon. So anyone who builds with it is acting!"
We are extremely honored to receive this distinguished prize! Congratulations and special thanks to the entire project team and to the BUGA 2019.
Further information: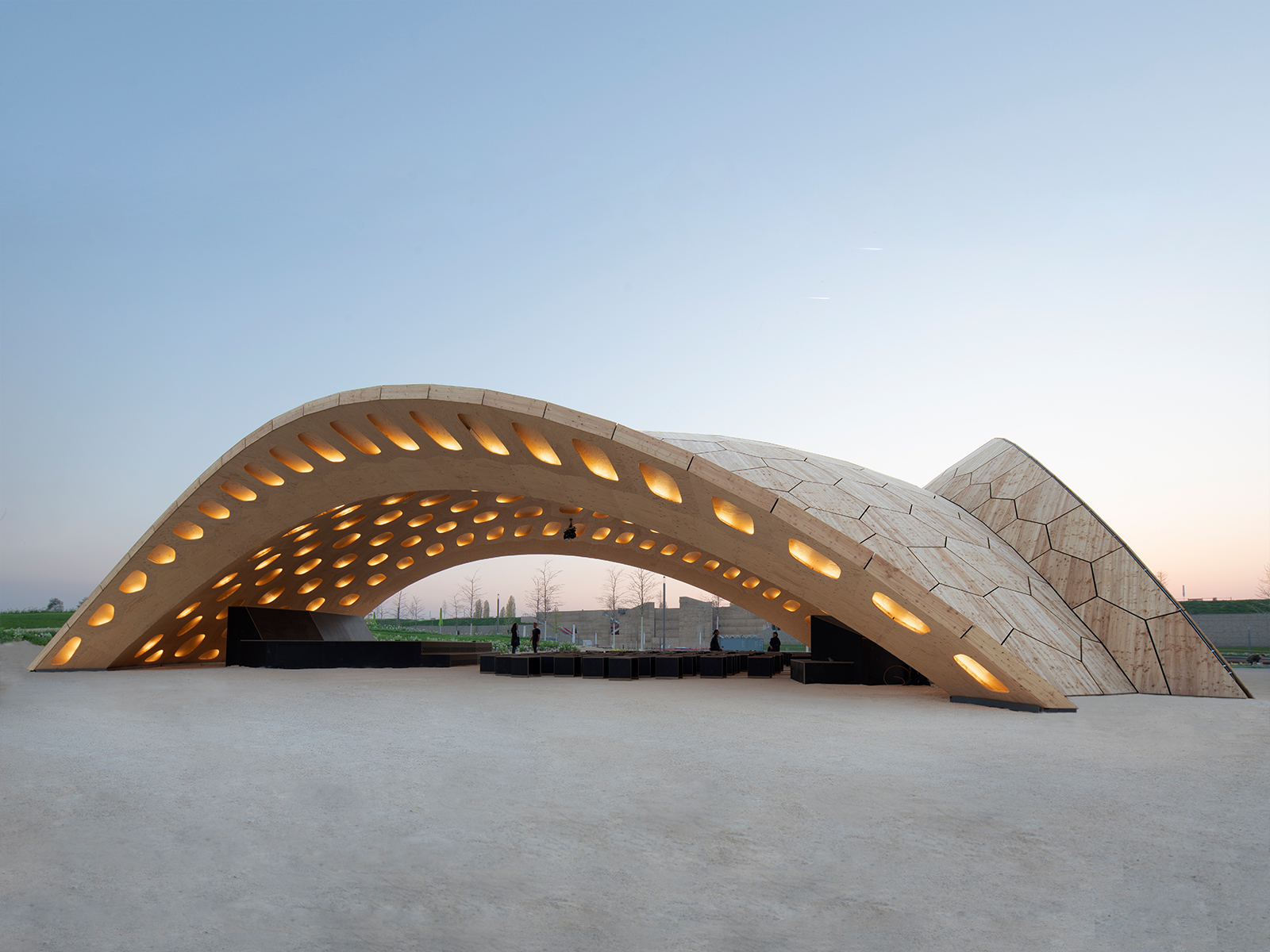 Image: ICD/ITKE