We are pleased to announce that Marta Gil Pérez (ITKE) and Christoph Zechmeister (ICD) together with their co-authors Fabian Kannenberg (ICD), Pascal Mindermann (ITFT), Laura Balangé (IIGS), Yanan Guo (ITKE), Sebastian Hügle (IFB), Andreas Gienger (ISYS), David Forster (IBB), Manfred Bischoff (IBB), Cristina Tarín (ISYS), Peter Middendorf (IFB), Volker Schwieger (IIGS), Götz T. Gresser (ITFT), Achim Menges (ICD) and Jan Knippers (ITKE) received the IntCDC Best Publication Award 2022 for their paper "Computational co-design framework for coreless wound fibre–polymer composite structures"published in the Journal of Computational Design and Engineering, Volume 9, Issue 2, April 2022, Pages 310–329.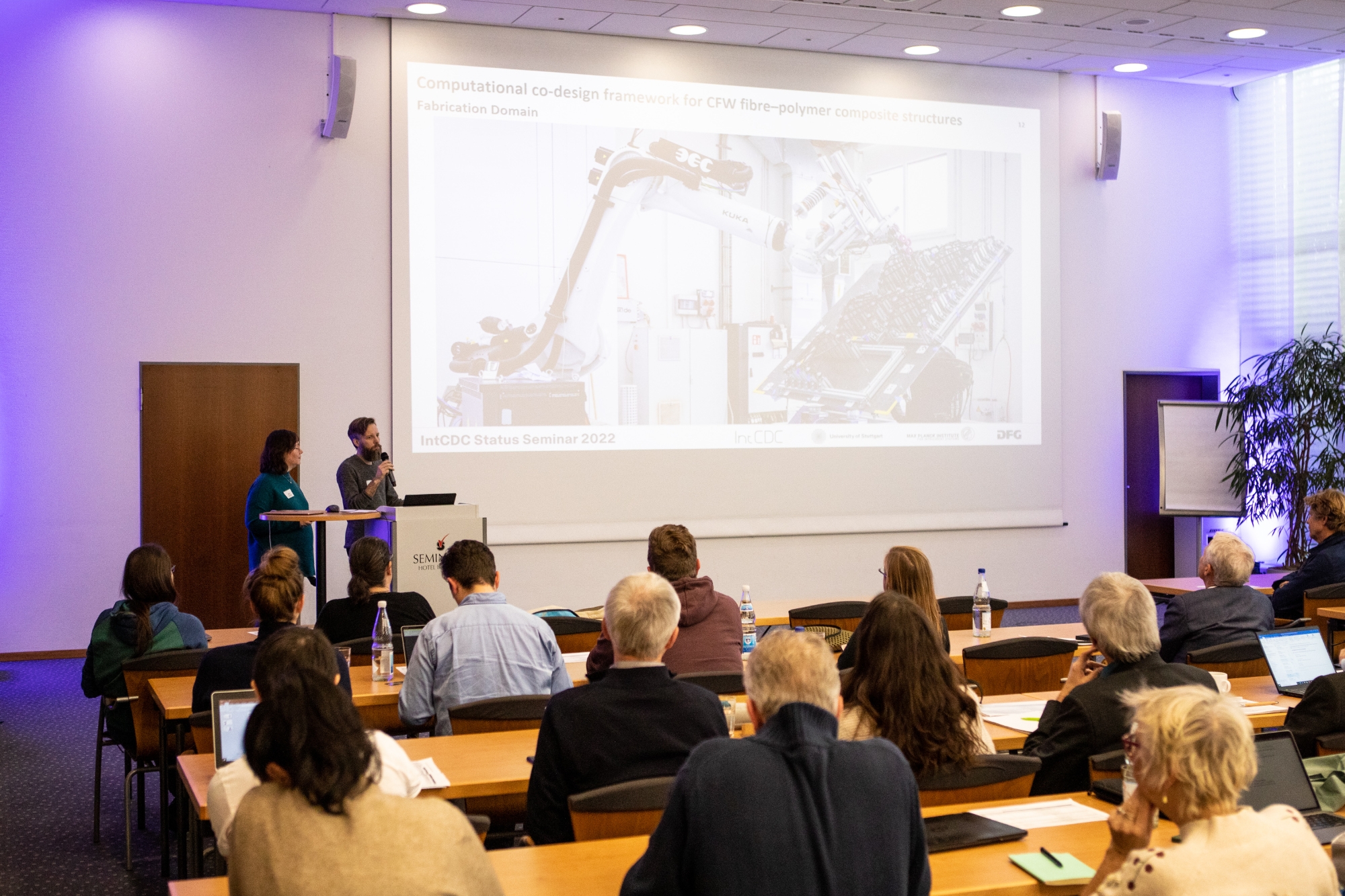 Marta Gil Pérez and Christoph Zechmeister presenting at the IntCDC Status Seminar
The award was handed over at this year's IntCDC Status Seminar and aims to honour and support succesful early career researcher and their high intrinsic motivation and identification with their academic work.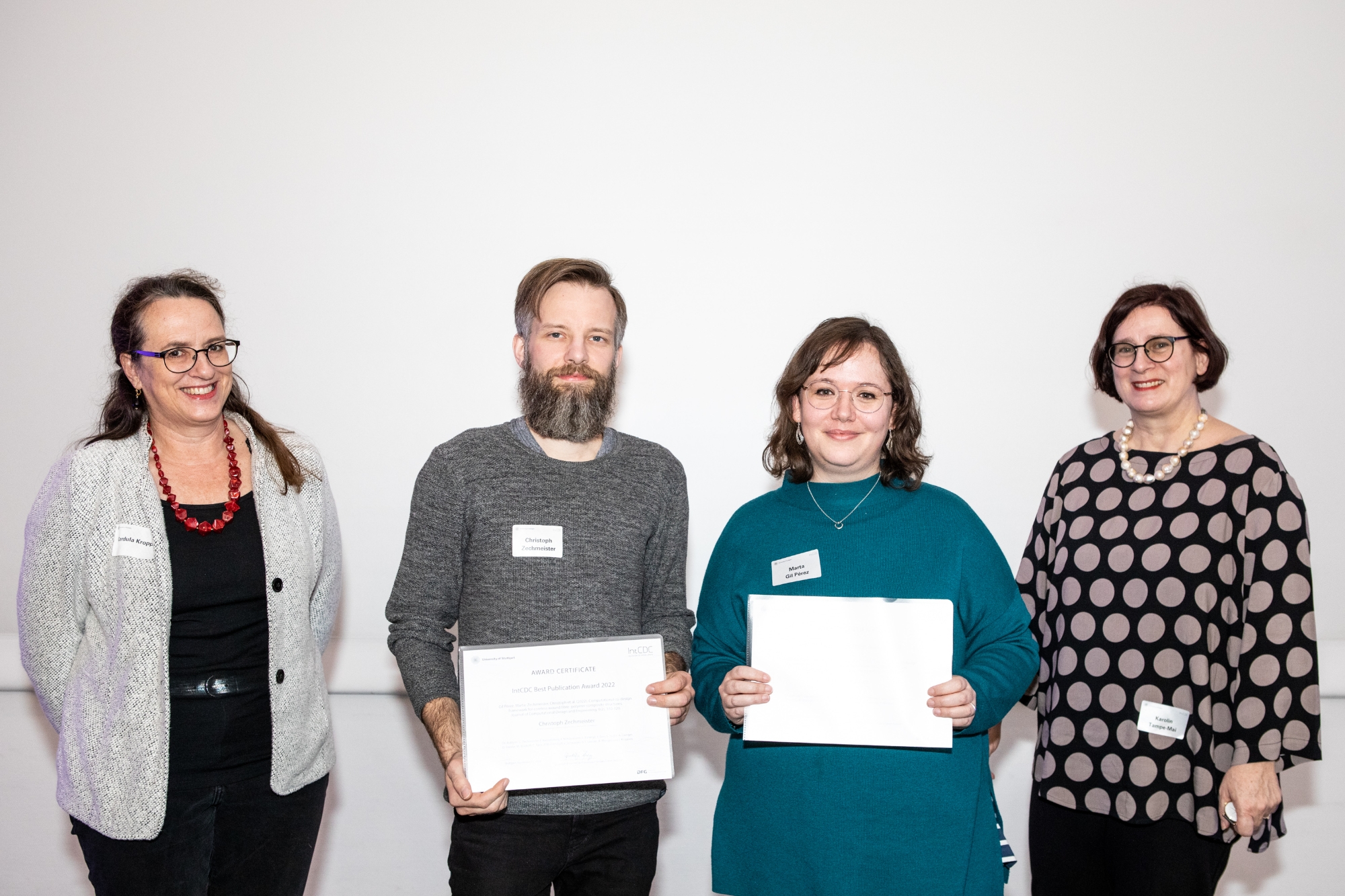 Cordula Kropp and Karolin Tampe-Mai together with the IntCDC Best Publication Award Winners Marta Gil Pérez and Christoph Zechmeister
Paper Abstract:
In coreless filament winding, resin-impregnated fibre filaments are wound around anchor points without an additional mould. The final geometry of the produced part results from the interaction of fibres in space and is initially undetermined. Therefore, the success of large-scale coreless wound fibre composite structures for architectural applications relies on the reciprocal collaboration of simulation, fabrication, quality evaluation, and data integration domains. The correlation of data from those domains enables the optimization of the design towards ideal performance and material efficiency. This paper elaborates on a computational co-design framework to enable new modes of collaboration for coreless wound fibre–polymer composite structures. It introduces the use of a shared object model acting as a central data repository that facilitates interdisciplinary data exchange and the investigation of correlations between domains. The application of the developed computational co-design framework is demonstrated in a case study in which the data are successfully mapped, linked, and analysed across the different fields of expertise. The results showcase the framework's potential to gain a deeper understanding of large-scale coreless wound filament structures and their fabrication and geometrical implications for design optimization.
More information on:
• "Computational co-design framework for coreless wound fibre–polymer composite structures"
• IntCDC Grants and Awards