The DETAIL Prize 2020 has been awarded to ICD / ITKE University of Stuttgart for the BUGA Fibre Pavilion in the category "Prize for Students and Schools of Architecture".
For the first time, the international "DETAIL Prize for Students and Schools of Architecture" has been awarded in 2020 to young creative talents with projects realized at architecture schools. DETAIL awards the prize to a building that is "especially characterized by a willingness to experiment, innovative processes and technical details within an outstanding overall design."
The international DETAIL Prize has been given for the ninth time to projects that are ground-breaking due to their outstanding architectural-design and technical qualities.
DETAIL on the prize: "The prize is awarded every two years by DETAIL in cooperation with sponsors from industry and conceptual partners from the field of politics. The declared aim of the DETAIL Prize is to highlight the importance of architecture for society, to strengthen the role of architects in public, and to promote networking among architects, industrialists, developers and politicians."
We are extremely happy to receive this prestigious award! Congratulations and special thanks to the entire project team and to the BUGA 2019 for giving us the possibility to innovate on this level.
Further information on the award and the BUGA Fibre Pavilion can be found here:
DETAIL Prize 2020 awardees
DETAIL Prize 2020 – BUGA Fibre Pavilion article
BUGA Fibre Pavilion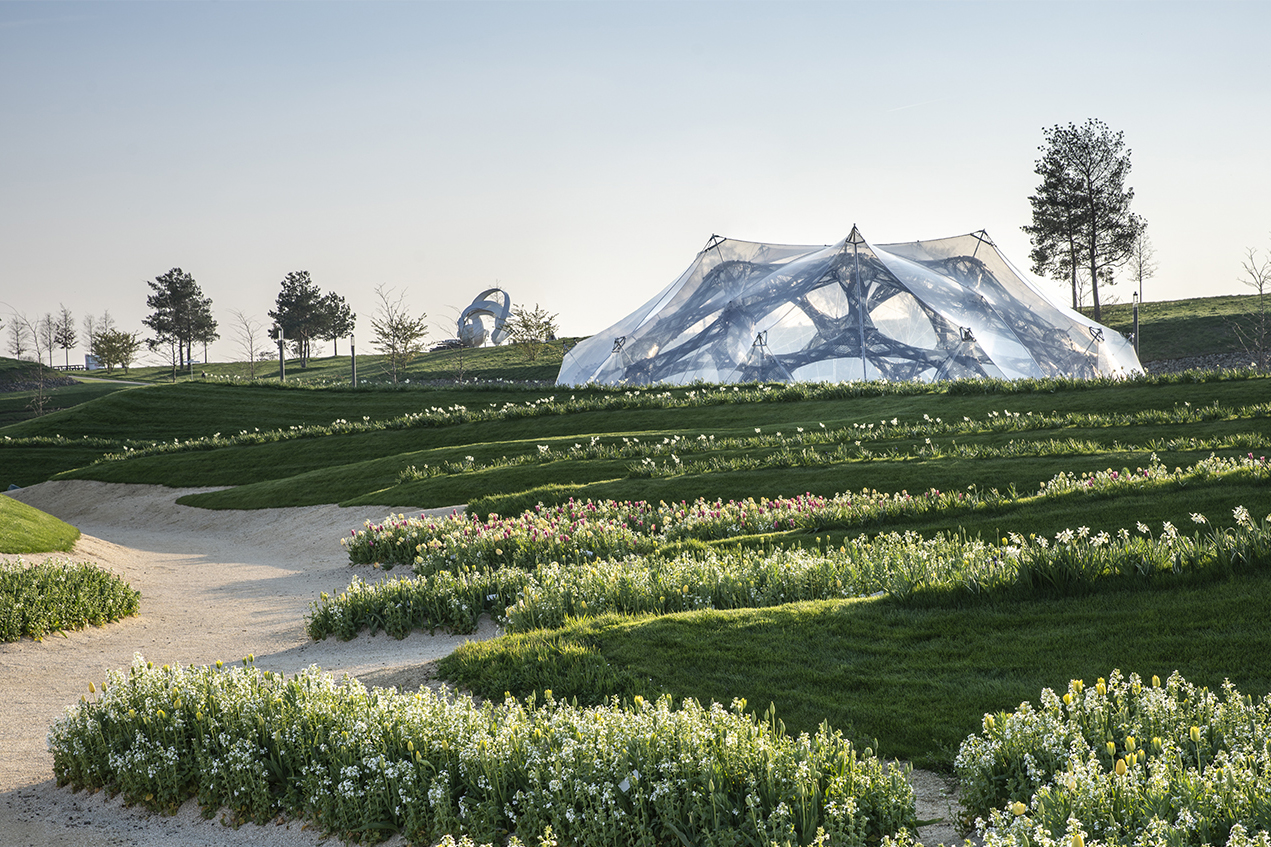 Image: ICD/ITKE